I used to make this Greek salad at the "Souvlaki Stand" on the island of Corfu. To this day, it remains my favorite summer salad. It's classic. It's simple. It can be a meal or a side. It's the epitome of summer vegetables in their simple glory.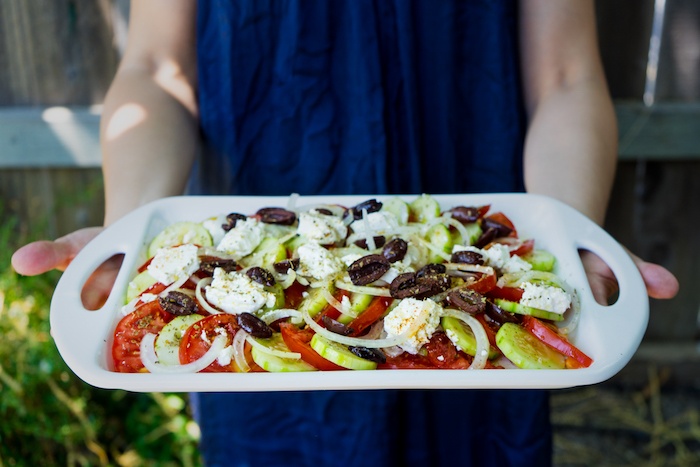 2 medium cucumbers, peeled and cut into 1-inch chunks
2 pounds tomatoes, cut into 1-inch chunks
1 large onion, halved and sliced 1/4-inch thick
1/2 cup feta cheese, crumbled
2 tablespoons Kalamata olives, halved lengthwis
3 tablespoons extra-virgin olive oil
Flake sea salt (like Maldon)
1/8 teaspoon cayenne pepper
1/2 teaspoon oregano
Toss together cucumber, tomato, onion, feta and olives. Drizzle oil and sprinkle salt on top, and toss again. Sprinkle with cayenne pepper and oregano before serving.
Serves 4
Prep time: 15 minutes