These have become our favorite black beans to accompany Latin American meals. I recently made these for a class I taught with Ana Maria from Guatemala and got the coveted thumbs up.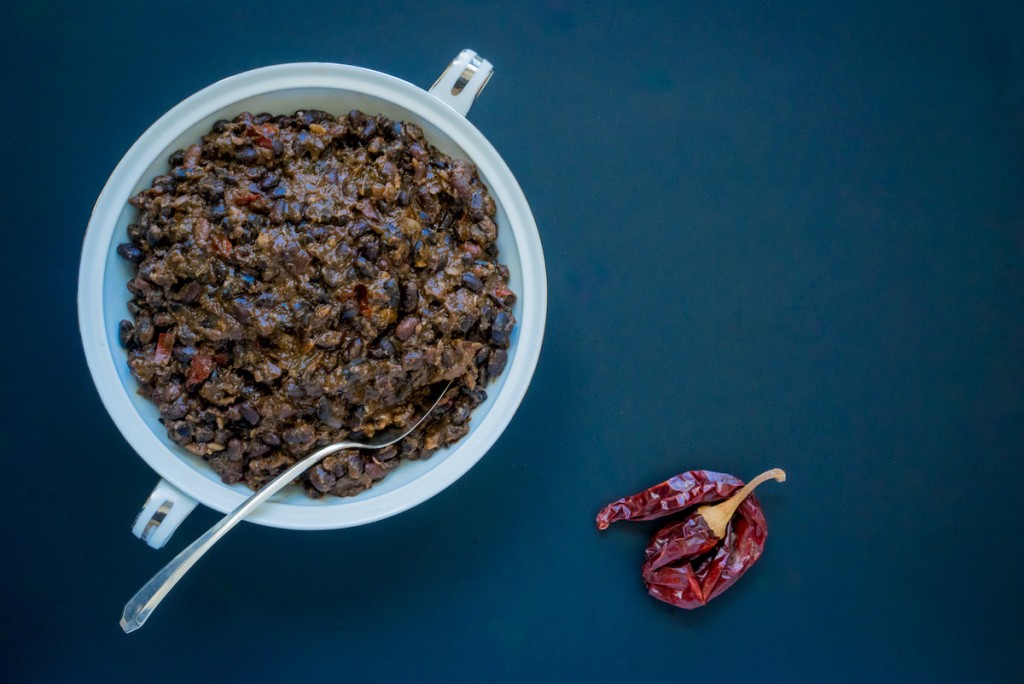 1 tablespoon canola oil
1 onion, chopped
2 large poblano chiles, seeded and chopped
4 cloves garlic, smashed
2 guajillo chiles, soaked, seeded and chopped
2 teaspoons ground cumin
2 teaspoons ground coriander
2 teaspoons oregano
2 teaspoons ground ancho chile
½ teaspoon cinnamon
1-1/2 cups dried black beans, rinsed and soaked overnight (or fast-soaked in a pressure cooker)
Generous hit of sea salt
2 cups water
1 cup vegetable or chicken broth
Heat canola oil over medium-high heat in a large, heavy-bottomed pot. Add onion, poblanos and garlic, and sauté 15 minutes, stirring frequently, until deep golden brown. Add guajillo chiles and spices, and sauté 1 minute, until fragrant.
Add beans, salt, broth and water, and bring to a boil. Reduce heat to low and simmer, uncovered, for 1-1/2 hours, until beans are very tender.
Using a potato masher, mash the beans until there's a mix of whole beans and creamy mashed beans.
Serves 10-12