I first made this last year when we were in Denver visiting my best friend, Julie … the whole family went gaga, and it quickly became our go-to summer recipe. It's the perfect recipe to have in mind when browsing the farmers market (ours now hosts a local sausage maker too), and a great excuse to break in your grill pan!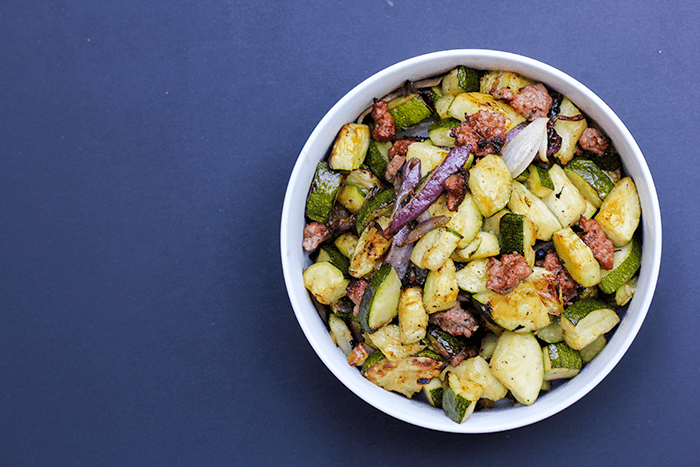 2 pounds summer squash, cut into 1-inch pieces on a roll-cut
1 large onion, peeled and cut lengthwise into 1/4-inch slices
2 tablespoons extra virgin olive oil
sea salt and freshly ground black pepper
2 links raw pork or chicken sausage, removed from casing
Heat grill to medium with a grill pan. Toss squash and onion with olive oil, salt and pepper. Crumble raw sausage mixture into bowl and toss to mix.
When grill is hot, pour mixture into grill pan. Cover and cook for 15-20 minutes, tossing every few minutes, until squash is tender and slightly charred and sausage is cooked through.
Serves 4