When I lived on Corfu, souvlaki meant skewers of grilled, marinated pork. But on a trip through Athens seeking out the best street food and mezedhes, we found this version of souvlaki to be utterly addictive. These Greek kebabs are moist and tender with just the right amount of spice. Serve these lamb skewers on platters with tzatziki, or in pitas with chopped tomato and onion.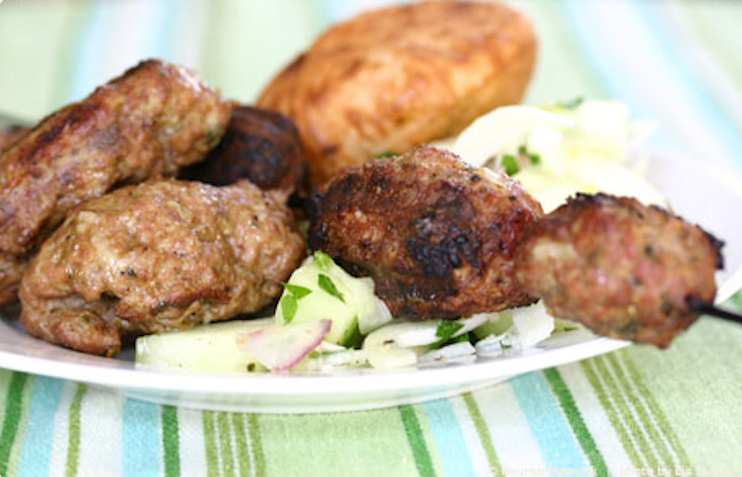 1 pound ground lamb
2 tablespoons grated onion
3 cloves garlic, peeled and grated
1 teaspoon oregano
1/8 teaspoon cayenne pepper
1/4 teaspoon nutmeg
Sea salt and freshly ground black pepper, to taste
Cooking spray or olive oil
Mix together lamb through black pepper.
Mold 1/4 cup of meat mixture onto each of eight skewers and brush or spray with olive oil.
Grill or saute skewers over medium-high heat for 8-10 minutes, turning frequently.
Serves 4