I was wary about the combination of Brussels sprouts and chile sauce when I saw this on the menu at Le Colonial in San Francisco, but it ended up being the hit of the evening. And with my find of Dragunara Sweet Chile Sauce the next day at the Fancy Food Show, I knew I'd be running home to try and re-create it. To make a meal out of it, add some sliced sausage or shredded chicken, and serve over brown rice. In fact, you could stick with the whole Fancy Food theme and use Field Roast Vegetarian Sausages and Village Harvest Frozen Brown Rice Medley.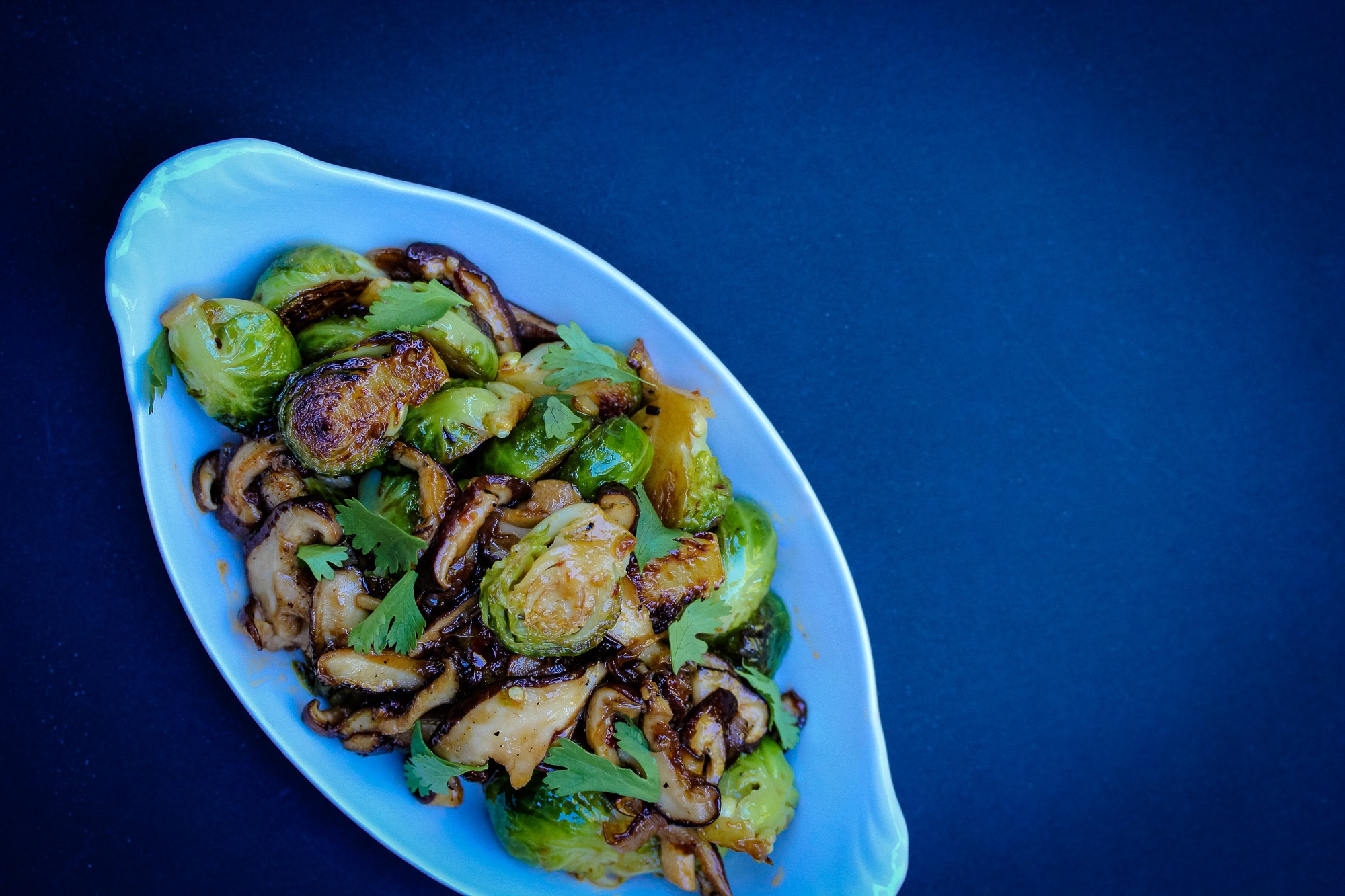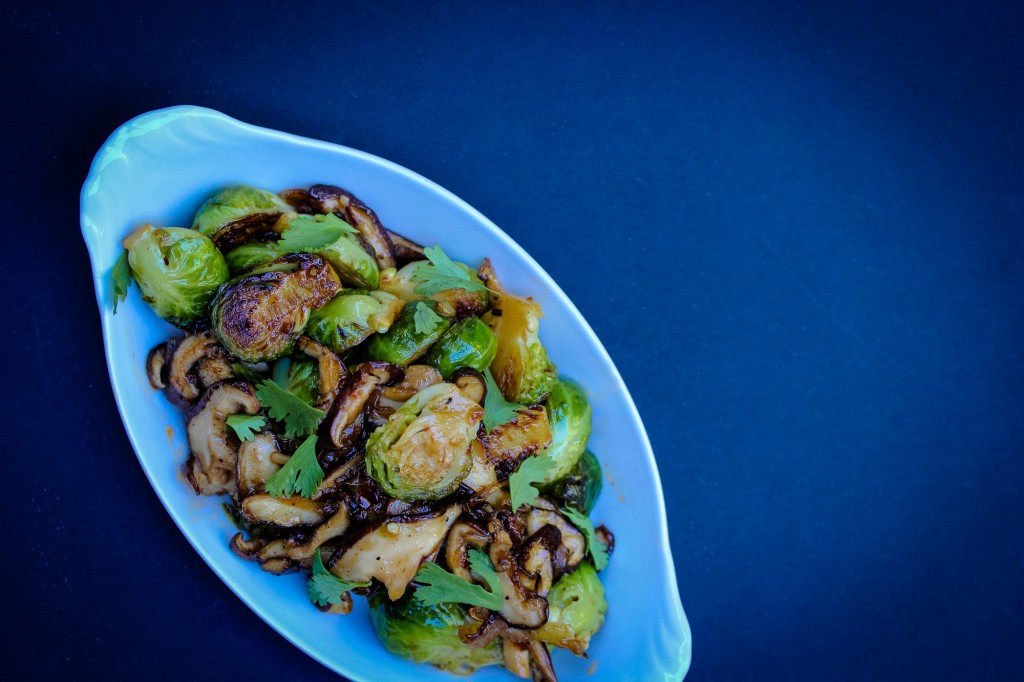 1-1/2 pounds Brussels sprouts, outside leaves removed and stem trimmed, halved lengthwise (if super-small, leave whole; if super-large, quarter)
3 tablespoons peanut oil, divided
1/2 pound shiitake mushrooms, cleaned, stemmed and sliced
4 cloves garlic, thinly sliced
1/2 cup thinly sliced shallot
1/4 cup sweet chile sauce
1 tablespoon fish sauce
sea salt and freshly ground black pepper to taste
1/4 cup finely chopped cilantro
Sriracha hot sauce (optional, for added heat)
Fill a wok with salted water and bring to a boil. Boil Brussels sprouts for 2 minutes, pour into a colander, rinse with cold water and drain well (don't worry if some of the leaves fall off—they'll be lovely). Dump sprouts onto a kitchen towel, lay another one on top and blot dry. Let them sit while the mushrooms cook. Wipe out wok.
Heat wok over high heat (note: keep the heat really high during all of the stir-frying) for 1 minute and swirl in 1 tablespoon oil. Add mushrooms and garlic, and stir-fry for 3-4 minutes, until browned and fragrant. Scoop into a bowl.
Heat remaining 2 tablespoons oil and swirl around wok. Add shallots and cook for 1 minute, stirring constantly, until golden brown. Add Brussels sprouts to pan with a pinch of salt and pepper and cook, tossing constantly, for 5-7 minutes, until they're charred and tender but not yet mushy.
Reduce heat to medium and stir the mushroom mixture back in. Pour in chile sauce and fish sauce. Toss to coat vegetables, sprinkle with cilantro and additional salt and pepper if desired, and serve with Sriracha (if using).
Serves 4