I've talked to a lot of people lately who are giving up certain foods for a period of time, either for Lent or for a cleanse. Most often, the discussion is accompanied by grimaces over giving up sugar or wistful sighs at mention of meat.
But giving something up in a deliberate act doesn't have to be about deprivation. In fact, I would argue that honing in on something that has taken a little tighter grip than we'd intended and purposefully letting it go for a spell is a powerful mindful eating practice that will open us up to something new and positive.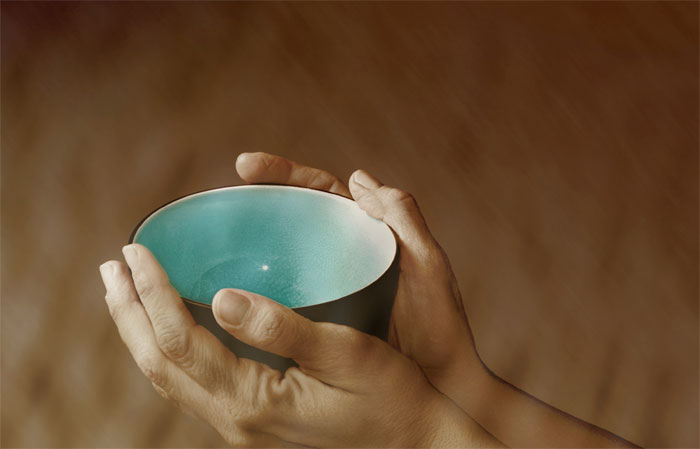 I've found that when I'm feeling anxious about a certain area it helps to take a bold action in exactly the opposite direction. If I'm stressed out about not being able to get everything done, taking a leisurely half-hour lunch in the garden reinvigorates me and leaves me much more productive than if I'd worked nonstop. If I'm freaking out about not having enough money to cover expenses, giving boldly takes my fear away and puts my needs into perspective.
That same type of "positive shock" is activated when you deliberately give up a certain type of food or habit. If you choose to set aside meat for a few weeks you can either whine about it … or you can see it as an opportunity to explore the world of vegetables, whole grains, seafood and soy in ways you're not able to when you have the crutch of "chicken tonight, ground beef tomorrow" (and to feel great about how you've shrunk your carbon footprint!). If you choose to pass on desserts with highly processed flour and sugar, do it mindfully and notice how awesome your body feels in return.
Giving things up doesn't have to be accompanied by disappointed groans. When we say "no" to one thing, we're opening ourselves up to a "yes" in another area. When you find that yes and focus on it consistently, you'll be amazed at just how full you feel.